Stay connected Subscribe to our RSS feed
On December 7th, 1965, Chevrolet became the first individual manufacturer in history to build 3 million cars and trucks in a single calendar year. Chevrolet ended up selling 2,416,419 passenger cars and 574,136 trucks during the whole year.
Chevrolet's general manager at the time, Elliott M. Estes, presided over ceremonies at the Los Angeles assembly plant.
Source: History.com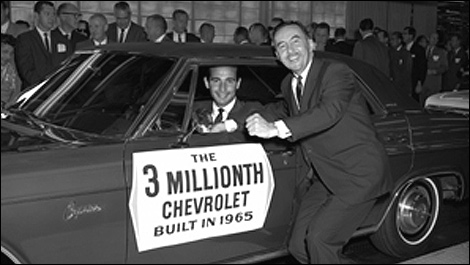 Photo: General Motors Archive
No tags for this post.