DTM: ART Grand Prix becomes Mercedes' third team
Motorsport boss Toto Wolff announced that Mercedes was expanding its DTM program to eighth cars, last night during the brand's "Stars and Cars" event in Stuttgart.
Long-standing partner ART Grand Prix was picked to run the third team.
"We have in the past achieved many successes in Formula 3 with ART Grand Prix. We would love to repeat that success in the future in the DTM," said Wolff.
"We have always said that we would only ever increase the number of vehicles in the DTM when we could be certain that all the cars deployed would be equally well looked after.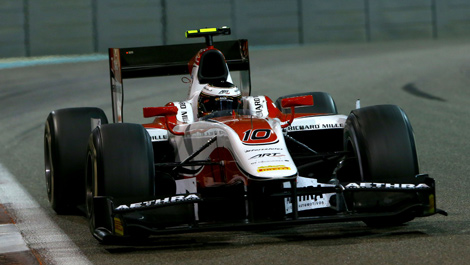 ART Grand Prix, GP2 (Photo: WRI2)
"We will have three strong teams next year, HWA AG, Mücke Motorsport and ART Grand Prix, who are well placed to contest a successful season in 2015 with the DTM Mercedes AMG C-Coupé."
ART Grand Prix is a French based team founded by Frédéric Vasseur and Nicolas Todt. Fielding GP2 cars, it has helped many drivers reached F1 over the years, including Mercedes' Nico Rosberg and Lewis Hamilton.
No tags for this post.