F1: Andre Lotterer turns down Caterham's offer to race in Abu Dhabi
Audi endurance driver, Andre Lotterer turned down Caterham F1 Team's offer to drive one the two CT05-Renaults in Abu Dhabi this weekend.
A former winner of the 24 Hours of Le Mans and works Audi driver, Lotterer contested the Belgian Grand Prix for Caterham.
This time however, he turned down the offer.
"It's not everyday that you receive the call of a Formula 1 team to drive," said the German to
Autosport
magazine.
"I don't want to run near the back of the pack. It would be a different story if I would get in a better car, but it doesn't seem like it", he added.
The small team confirmed Monday that Kamui Kobayashi would be on of its drivers in Abu Dhabi.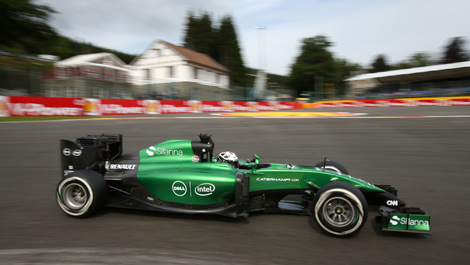 Andre Lotterer, Caterham CT05 (Photo: WRI2)
No tags for this post.