F1: Formula 1 to test 'Info Wing' concept in Abu Dhabi
Anthony Hamilton, the father of Mercedes driver Lewis, designed a revolutionary new concept to be tested this weekend during the Formula 1 Grand Prix of Abu Dhabi.
The device, called 'Info Wing' is designed primarily to provide race-position data to TV viewers and spectators sitting in the grandstands.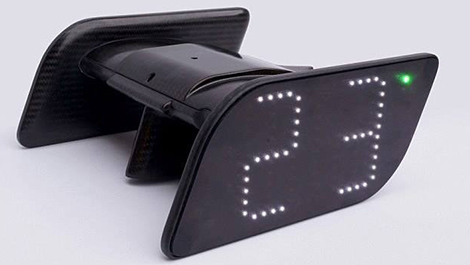 'Info Wing' (Image: Hamilton Management Group)
It consists of a LED display system that sits on top of the airbox of the engine.
Using information supplied by race control, data can also be displayed on who has set the fastest lap, tire strategy and flag condition via multiple colours.
"The idea behind the system is to provide race position data plus other race information to the viewing public," Antony Hamilton explained.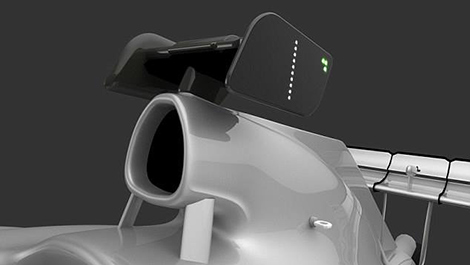 'Info Wing' (Image: Hamilton Management Group)
"One of the major problems with watching race cars is knowing who is where and who is who without having to take your eyes off the action. We might not be able to see the LEDs in the bright sunlight, but it is the concept I hope could be of interest," he declared.
The FIA is firstly to test the 'Info Wing' on the safety car during its assessment runs of the Yas Marina circuit, either on Thursday or Friday.
Sahara Force India will conduct a further test of the unit on top of their car Tuesday of next week during the two-day test session.
No tags for this post.