F1: The open secret of Sebastian Vettel at Ferrari
Adapted from GMM
It's not official, but this is an open secret that Sebastian Vettel will join Ferrari next year, to replace Fernando Alonso.
"When the cameras are on," the German smiled on Thursday, "it is difficult to say anything, "but when they turn off, everyone seems to know what is going on."
Vettel took his Red Bull crew out for a farewell dinner in downtown Sao Paulo on Wednesday night, but he admitted to reporters that he will not be sad when the curtain comes down on his difficult 2014 campaign.
As for 2015, "I know what I'm doing, that's for sure," Sebastian Vettel insisted. "And I know who my teammate will be."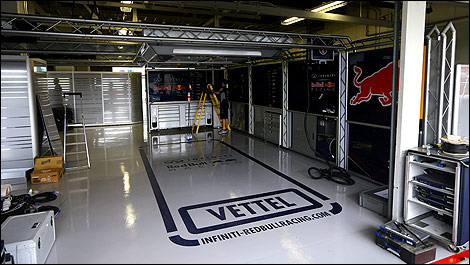 Stand Red Bull. (Photo: WRi2)
It appears likely he is referring to his friend Kimi Raikkonen, but the Finn's high-profile struggles in 2014 have produced a cloud of speculation.
"Everyone has his own opinion. Many times we have seen that they are wrong," Raikkonen told the Finnish broadcaster
MTV3
.
"It is the way it is here (in F1). It is probably the saddest thing about formula one.
"The main thing is that you know yourself how things are and to trust in what you are doing," said Kimi Raikkonen.
No tags for this post.