F1: Work in Monaco will change Tabac corner
The infamous Tabac corner of the Monaco Formula 1 circuit will be modified because of the development work currently going on at Monaco.
It is said that the track layout will remain the same.
The quayside and the area around the Tabac corner and Boulevard Albert 1er will be modified by construction work going on for the next four years.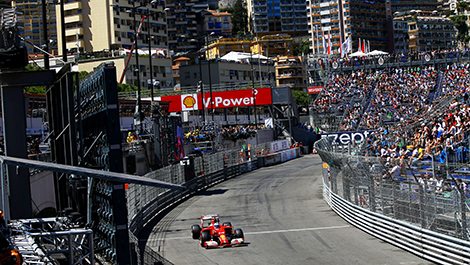 The 'Bureau de tabac' corner in Monaco. (Photo: WRI2)
When the work at Tabac corner is done the harbour esplanade will have been widened to match the work previously done on the south side of the swimming pool, which allowed the pits to be extended some years ago.
The next step will apparently be done around the Rascasse hairpin corner, with the possible demolition of some old buildings. This will improve the access between the pits and the paddock and provide better viewing.
No tags for this post.