Former Formula 1 driver Jean-Pierre Beltoise passed away
We were extremely sorry to hear of the passing of former Formula 1 driver, Frenchman Jean Pierre Beltoise.
The winner of the 1972 Monaco Grand Prix sadly died when on holiday near Dakar, Senegal.
His brother-in-law was another famous former F1 driver, François Cevert.
Beltoise began his racing career on two wheel, racing motorcycles.
He then switched to sports car and endurance racing. His career almost ended with a huge crash in the 12 Hours of Reims sports car race, in which he lost the usage of his left arm, which was permanently blocked at a 90-degree angle.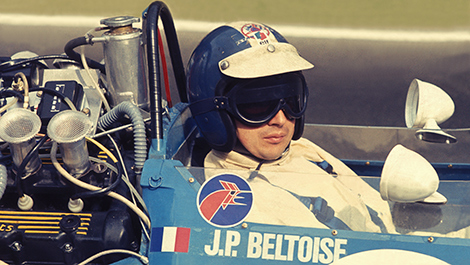 Jean-Pierre Beltoise, Matra MS11, Grand Prix de France 1968 at Rouen (Photo: WRI2)
Despite his handicap, Beltoise contested 86 Grands Prix between 1966 and 1974, winning on the streets of Monaco for BRM under heavy rain in 1972.
In 1975, he was involved in a controversy when Guy Ligier choose Jacques Laffite and not him to drive his new Formula 1 car.
His racing career over, Beltoise became heavily involved in promoting road safety.
He leaved his wife Jacqueline and his two sons, Anthony and Julien, and friend in deep sorrow.
No tags for this post.