Karting: Alonso's team settles for 11th at Dubai 24-hour race
From press release
Two-time F1 world champion Fernando Alonso finished 11th, Saturday in Dubai, when the checkered flag of the Kartdrome 24 Hours fell.
His Puntonas team, which included McLaren F1 test driver Stoffel Vandoorne and Ferrari race engineer Andrea Stella, were at one stage in fifth place on track, but slipped in the order.
Their valiant effort still earned them the Best New Team Award.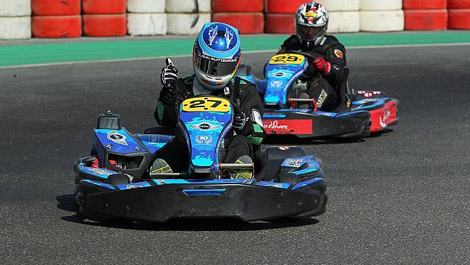 Fernando Alonso (Photo: Dubai Autodrome)
Alonso, who drove a number of sessions during the night and also the final stint for his team, said: "It is a good event and very well organized, with some very good teams. I decided to enter the race and invited some of my friends, and we had a good time."
Stella, who is more familiar being race engineer for Alonso during his Ferrari days, added: "We learnt a lot not only about the driving style for these karts but also about strategy. It was a very enjoyable experience for all of us and we did better than we expected."
No tags for this post.