Top 5 most memorable Formula 1 showdowns
With Mercedes AMG teammates Lewis Hamilton and Nico Rosberg set to battle for the 2014 Formula world title in Abu Dhabi this weekend, we present our top 5 most memorable F1 showdowns.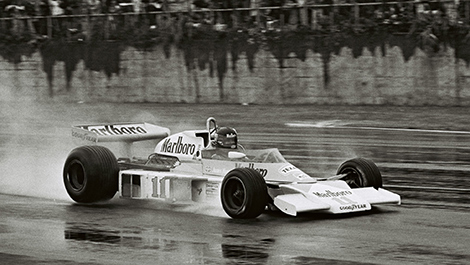 James Hunt, McLaren 1976 (Photo: WRI2)


5
1976 - Grand Prix of Japan
James Hunt (champion) vs Niki Lauda

The 1976 turned out to be one of the most dramatic, turbulent and intense F1 seasons. Only three points separated Ferrari's Niki Lauda and McLaren's James Hunt at the final race of the year at Fuji in Japan. Lauda, who had protested before the start of the very wet race, pulled out after one lap. Hunt led almost throughout, before he suffered a late puncture that forced him to pit and dropped him to fifth. It meant Lauda was still headed for the title. But two laps from the chequered flag, Hunt passed Alan Jones and Clay Regazzoni to secure third and beat Lauda to the crown by just one point.
4
1994 - Grand Prix of Australia
Michael Schumacher (champion) vs Damon Hill
Controversy, acrimony and recrimination swirled in 1994, even before one of the most infamous final rounds in F1 historyDuring the race, Michael Schumacher slid off track and thumped the wall in his Benetton. Damon Hill's Williams closed rapidly, and Schumacher chopped across Hill. The German was out immediately; his British rival limped back to the pits but, unable to continue, had to cede the title.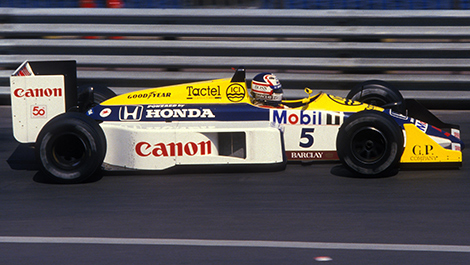 Nigel Mansell, Williams, 1986 (Photo: WRI2)


3
1986 - Grand Prix of Australia
Alain Prost (champion) vs Nigel Mansell vs Nelson Piquet

Williams' Nigel Mansell went into the Australian Grand Prix as the title favourite, needing just third place to guarantee him glory. Nigel was running third and seemingly cruising on lap 64, when a rear tire suddenly and violently blew, forcing the Briton into a retirement. Williams bought Nelson Piquet in for fresh rubber in reaction to Mansell's exit. Alain Prost therefore moved into a decisive lead, resisting Piquet's late charge to clinch his first world championship.
2
1997 - Grand Prix of Europe
Jacques Villeneuve (champion) vs Michael Schumacher

Michael Schumacher carried a one-point advantage over Jacques Villeneuve into the Jerez decider. Schumacher led the race but Villeneuve stayed in touch with the German. When the Canqadian tried to pass the Ferrari, Schumacher drove into him, and ended up in the gravel and in disgrace. Villeneuve survived the collision to finish third, enough to clinch the title.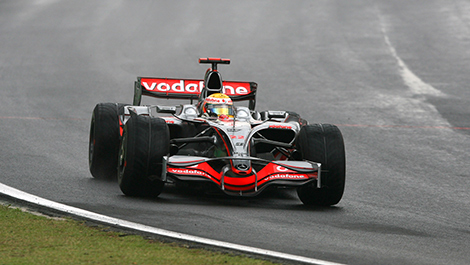 Lewis Hamilton, McLaren, 2008 (Photo: WRI2)


1
2008 - Grand Prix of Brazil
Lewis Hamilton (champion) vs Felipe Massa
Ferrari's Felipe Massa headed into the 2008 Brazil finale knowing only first or second would give him a chance of the title. He did everything he could, qualifying on pole and leading all but seven laps en route to victory in front of a home crowd. McLaren's Lewis Hamilton had slipped up when rain had begun to fall, losing his grasp on an all-important fifth place. The title fight swings, however, just a few hundred metres from the chequered flag: Hamilton passed the slick-shod Toyota of Timo Glock to secure fifth, and with it a crucial four points.
No tags for this post.